Dalgona coffee is named after a sugar candy from Korea knowns as Dalgona Candy. During the pandemic, Koreans attempted to make this whipped coffee and it went viral on Tiktok. This recipe is by no means my own creation. I found this recipe to go viral on TikTok. Although at the time, I was pregnant, and I was off caffeine, so I am a little late to the party, but hey I made it.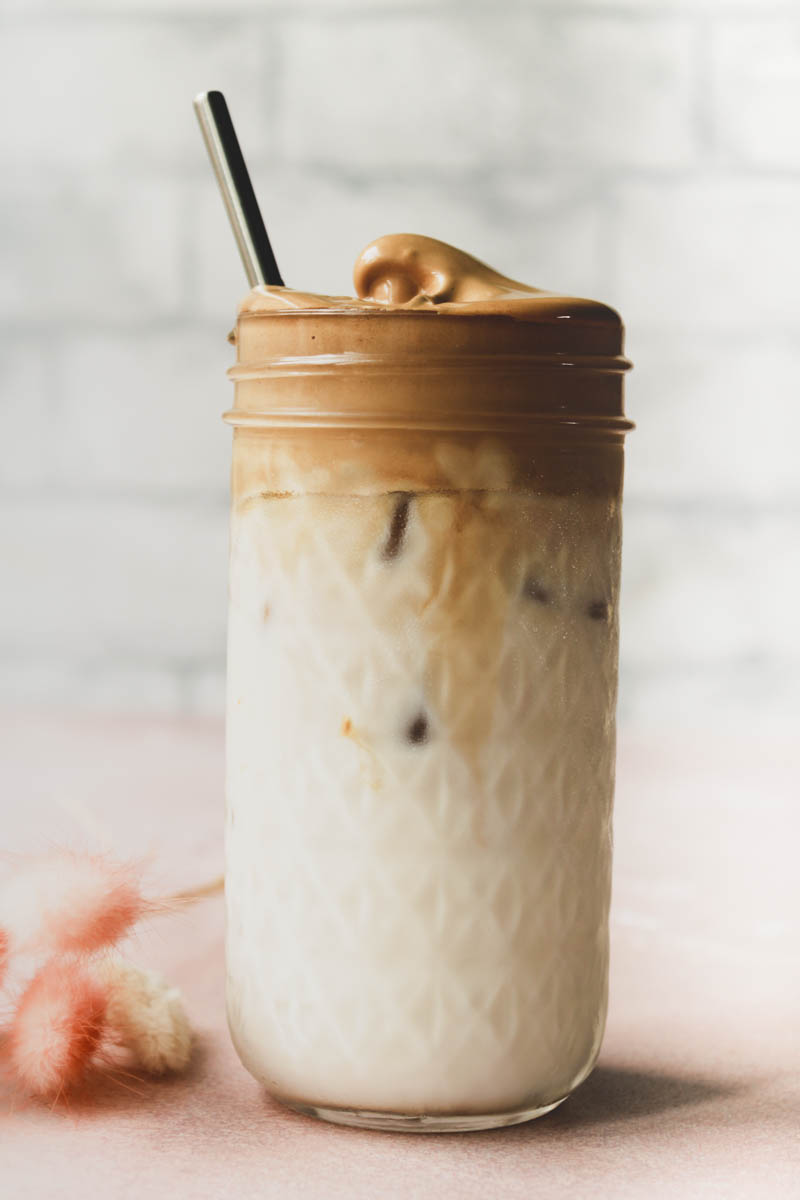 I think when Inaaya grows up and would want to try a coffee viral, this might just be the coffee she wants to start with. So, I am documenting this recipe for my little one, who will one day grow up loving coffee, because who doesn't!
What is Dalgona Coffee?
At the beginning of the pandemic, when the first stay-at-home orders were in place, Dalgona Coffee went viral on TikTok. This coffee was first tried by someone in Korea, hence it originated from there. Dalgona simply translates to honeycomb toffee, which is a famous sweet candy from Korea.
This coffee has no dalgona in it. It is the color of the whipped coffee that resembles, sugar candy, so the coffee was named Dalgona Coffee. This is a whipped coffee made with equal parts of instant coffee, sugar, and water. Later mixed with hot or cold milk.
How does the Whipped Coffee Taste?
I like my coffee to be not too sweet and creamy, and this tastes deliciously creamy, without having to add any fats to the coffee. The whipped coffee gives a luscious texture to the coffee which is bang on. This kind of coffee has been around for a while. Indian Cappucino's are made the exact way, but just upside down!
Best Coffee Brand to Make This Coffee
You definitely only want to use Instant Coffee. I am a good old Nescafe and Bru coffee lover. So I use either of them. But other Instant Coffee brands that I love are the Waka coffee and Starbucks instant coffee Medium Roast.
I would really suggest you use dark roast only if you like your coffee strong and bitter. I find medium roast works the best for this recipe.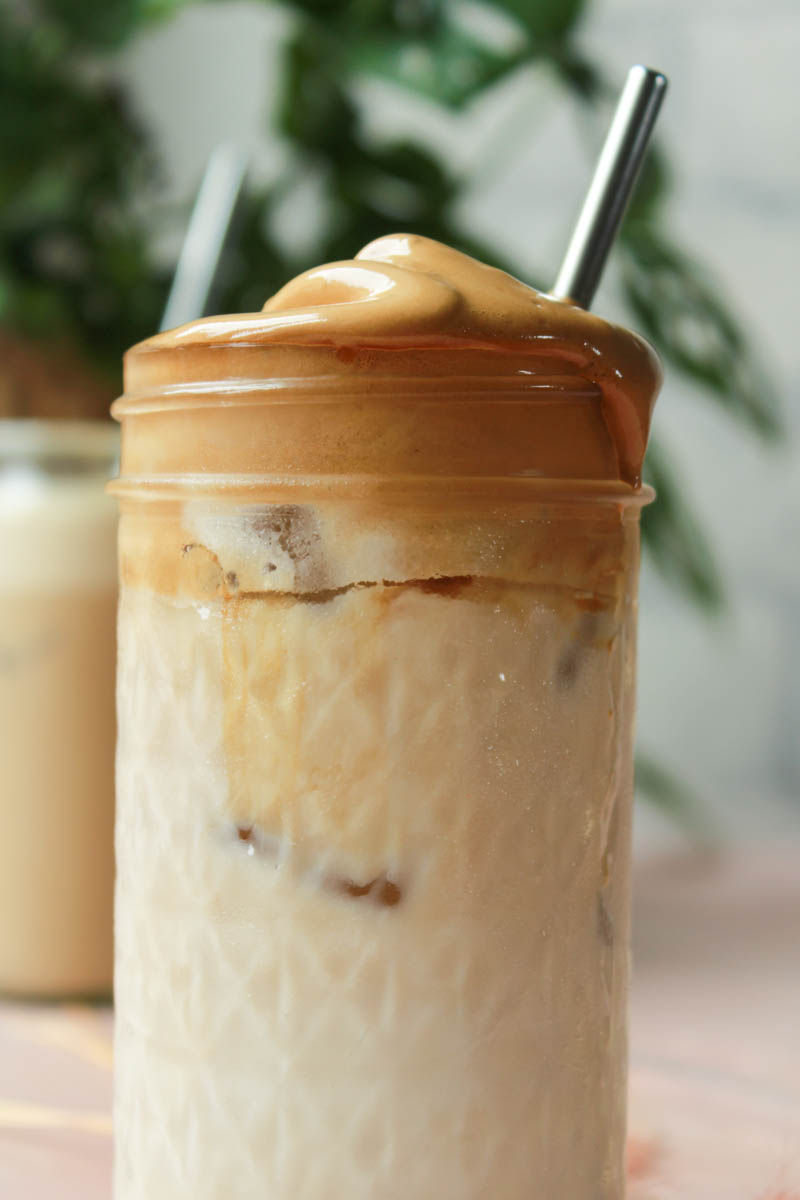 How to Store The Dalgona Coffee?
You can make a bigger batch of this whipped coffee and store it for up to 3 days in the refrigerator without milk. All you need to do is whip the coffee and store it in an airtight container. The coffee might start to lose the fluffy texture by the third day but holds well for up to two days.
A Few Variations You Can Try For This Coffee
You can add chocolate syrup, after mixing the whipped coffee and milk. You can sprinkle cinnamon powder, coffee, or cocoa powder. You can also add some honey on the top to give the dalgona flavor or some honey graham cracker crumbs to top the coffee. All these will taste amazing and are a treat. My husband particularly loves to add some chocolate syrup.
Other Recipes You Might Like