Indian Pickled Onions are one of the easiest recipes you will ever make. It is a 5 ingredient recipe and gets ready in just 15 mins. Popularly known as sirke wale pyaaz, these are the life of all the North Indian restaurants and dhabas in India. As a child, I always used to wonder what gives these onions such a gorgeous color.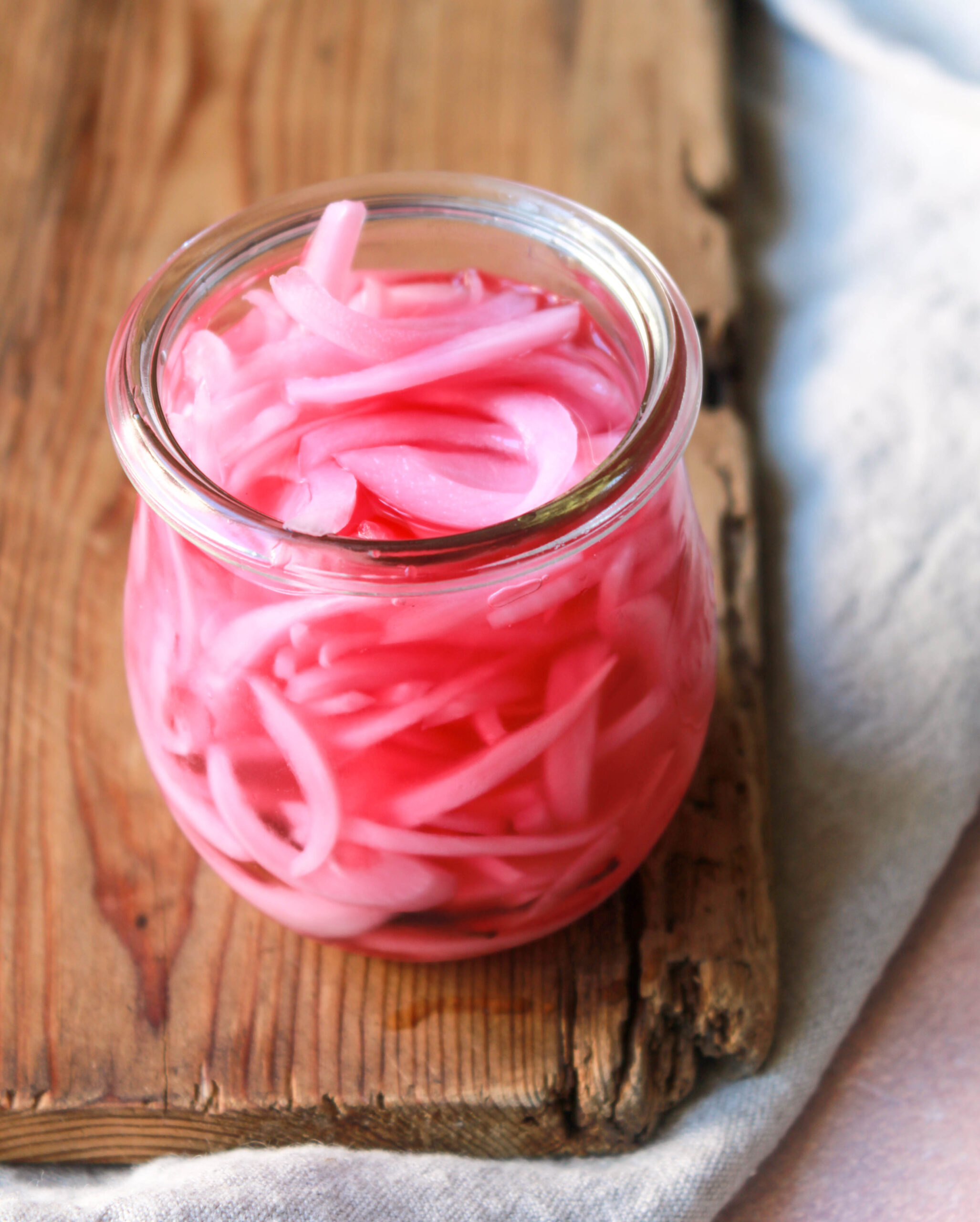 What are Sirke Wale Pyaaz?
Sirke wale pyaaz is a delicious contiment served with North Indian meals. My first introduction to sirke wale pyaaz was at restaurants. Indian pickled onions are made with rice vinegar, water, salt and sugar. Some people also add chopped beetroots and whole spices. But, traditionally they are made only with 5 ingredients.
How To Make Indian Style Pickled Onions?
It is very simple to make these pickled onions. You can either use red pearl onions or you can use thinly sliced red onions. In a pot you have to add equal parts of rice vinegar and water, along with a teaspoon of salt and sugar. Bring it to a simmer. Placing it on a heat proof mat. Next, you add your onions to a sanitized canning jar. This means you need a well washed and dry air-tight glass jar. Add your sliced onions to the jar. Press them down, and add the vinegar and water mixture. Make sure all your onions are submerged into the vinegar water. Let it sit in the refrigerator for atleast 2 hours before serving.
How to Store the Pickled Onions?
All you need is a clean jar. Wash the desired air tight glass jar with soapy water and let it air dry. Once completely dried, you can use the jar for pickling the onions. This recipe is a refrigerate pickle recipe, and and not canning recipe. The pickled onions stay well for upto 10 days in the refrigerator. It is best if you consume these sirke wale pyaaz in 5 days.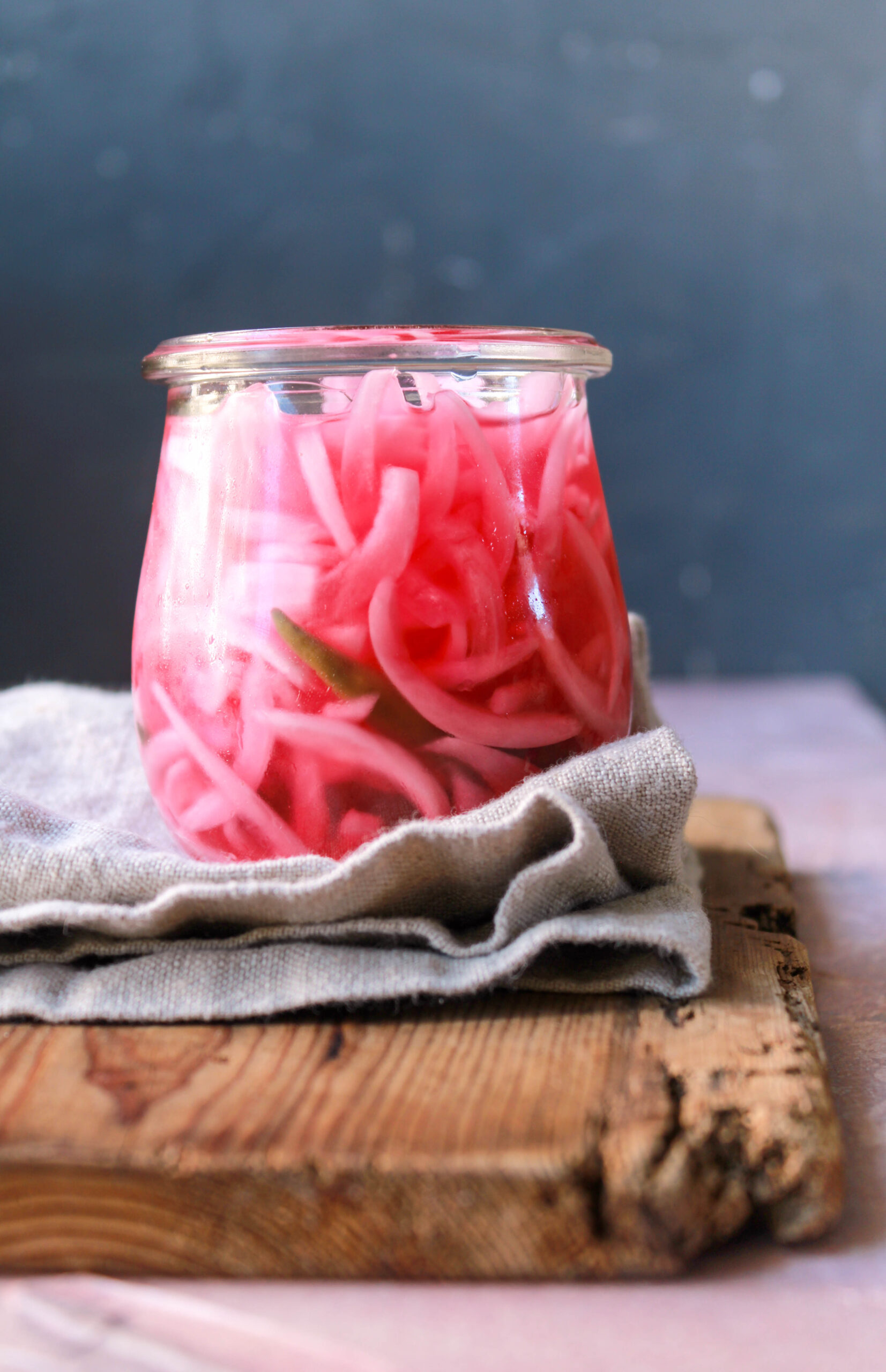 Tips to Make the Indian Pickled Onions
Use a stainless steel saucepan to simmer the vinegar and water mix. Vinegar can leave stains so using copper, aluminum or nonstick pots.
Choose your vinegar wisely. You either want to use rice vinegar, or combination of rice vinegar and apple cider vinegar. You can only use plain distilled vinegar if that's what you have on hand.
These pickled onions make a great meal prep. You can add them to anything and everything to get that umff.
Serve them in a glass serving cup, or stainless steel cup only. These onions would leave a stain on other metals.
I use sugar for the sweetner, but you can also use honey or maple syrup.
Pickled Onions Taste Best With